Calendar
---

Exhibition opening for Robert Solitaire, Juliet Karelson/Jocylyn Lee and Larry Elbroch
June 30 @ 5:00 PM

-

7:00 PM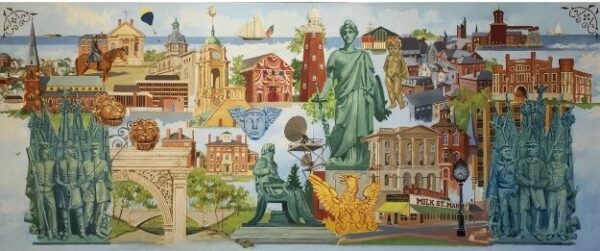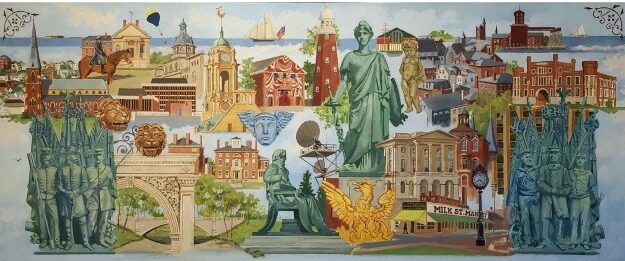 New York Maine New York
Robert Solotaire
Spiegel Gallery
Exhibition: June 30, 2022 to August 26, 2022
"Our father spent his life dedicated to the art and the practice of painting. It's hard to think of dad without a paint brush in his hand, or standing in front of his easel, or without his camera walking down the street looking for new subject matter. But he was also a loving father, a beloved man about town, an avid reader, and clipper of the news (with strong opinions about what he was reading), a veteran gardener, a music lover, and a voracious traveler. He truly lived a full life, enjoying the world around him and the people he met, and his art reflected that.
For every hour he spent in front of the easel he spent many more walking the streets of Portland, New York City, Pittsburgh, Santa Fe, and so many small industrial towns around the country that fascinated him. His subjects were the places people worked and lived, the streets they walked, and the factories and plants that were the backbone of these cities. He also had great respect for the nature that surrounded those buildings and structures capturing the sky, trees, and water with a softness that stands in contrast to the solidness and detail of the human structures."
"Dad made every subject he painted feel like he had a personal connection to it, as if he worked or lived there, and he was inviting you in to experience it the way he did. He was an artist who wanted to convey beauty in the everyday world wherever he found it and to share that experience with you. He was self-taught but an exacting teacher, filling countless sketch pads with studies and sketches. Reworking a painting over until it was just right. It was uncommon for people to be included in his finished work but he had pages and pages of drawings of bodies and faces. He did dozens of drawings of horses just so he could give one to his daughter of the animal she loves so much."
"Having a parent as an artist means you have someone who can show you the beauty and wonder of the world around you every day. We hope the paintings on display here, in the town he called home for so long, convey some of those feelings to you."
The paintings on display have been loaned for sale by Robert's children Matt, Lynn and Benjamin as well as Dana Williams and Annette & Rob Elowitch. Fifty percent of the each sale will benefit the Maine Jewish Museum.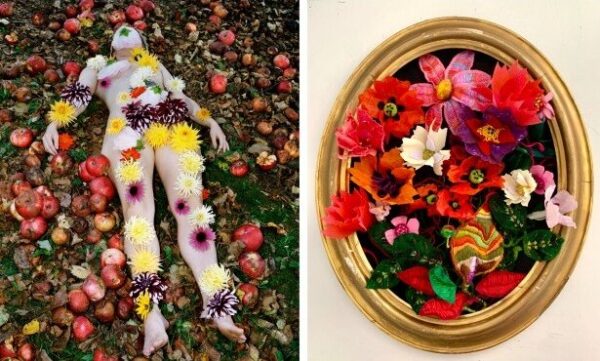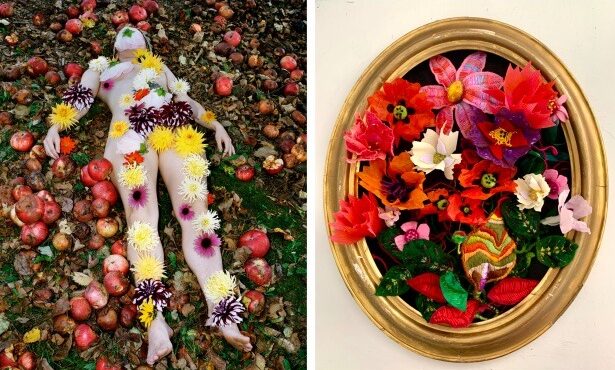 A flower expected everywhere […]
(Emily Dickinson)
Juliet Karelsen & Jocelyn Lee
Fineberg Family Community Room
Exhibition: June 30, 2022 to August 26, 2022
Through the symbolism of flowers, Karelsen and Lee explore issues of fragility, strength, transformation, beauty, vulnerability, life and death. As Buddhist monk Thich Nhat Hanh wrote "We can describe the flower as full of everything. There is nothing that is not present in the flower." Working respectively in photography and sculpture/fiber, these two artists (whose friendship spans 35 years) respond in very different ways to the brilliance of their subjects. The exquisitely rich and earthy tones of Lee's photographs capture with poetry and depth the memento mori of flowers and organic elements as they flourish and decay, reminding us of the ephemerality of life and the inevitability of death. In contrast, Karelsen's color-saturated, effusive bouquets burst forth from their frames—the constructed flowers arrested in moments of perfect bloom—while her cyanotype prints preserve the tactile signatures of flowers who gave their lives for art. The exhibit, with its wide-ranging palette and shifting scales and textures, invites the viewer into an enchanted garden through a variety of apertures, into a phantasmagorical through-the- looking-glass world of terrestrial and celestial regeneration and decomposition.
"We see sunshine, we see rain, we see clouds, we see the earth and we also see time and space in the flowers." (Thich Nhat Hahn)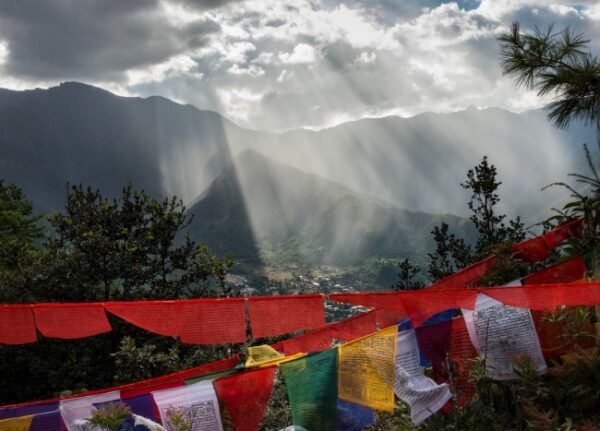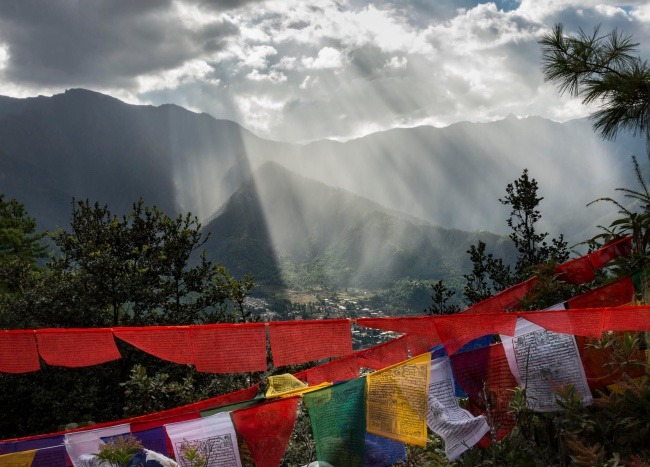 Quiet Moments
Lawrence Elbroch
Jody Sataloff History and Art Pavillion
Exhibition: June 30, 2022 to August 26, 2022
"I have a passion for capturing those quiet, meaningful moments increasingly unusual in our noisy world. As such, I am drawn to spirituality, nature, and people who live simple lives close to the earth. Daily life and rituals are so varied across cultures, but we are richer when we embrace all voices, views, and traditions. My work has been published in Parabola Magazine (Vol. 47.2: Ancestors), Photographer's Forum Magazine annual "Best of Photography" edition multiple times and have received awards for my work including a commendation from the Sony World Photography Awards."
Born in New York City, Lawrence Elbroch is a self-taught photographer with strong technical skills and the patience to remain still. He studied the entire Time Life book series on Photography, continuing to hone his technique by taking workshops taught by the notable photographers: Sean Kernan, Michael Yamashita, Jock Montgomery, Eddie Soloway, and Dan Burkholder. He has studied photopolymer etching techniques with Paul Taylor and Jeanne Wells. His interest in texture, shadow and light along with his love of candid portraiture are still prevalent today.
Lawrence has traveled extensively with his wife, Victoria, an accomplished printmaker and artist. They have climbed in the Himalayas and been awestruck in temples and bazaars, leading to some collaborative work where their work are meshed seamlessly together.