sign up for our mailing list
Exhibit
Plein Air Paintings
Natasha Mayers
March 2- April 28, 2023
Maine Jewish Museum – Fineberg Family Community Room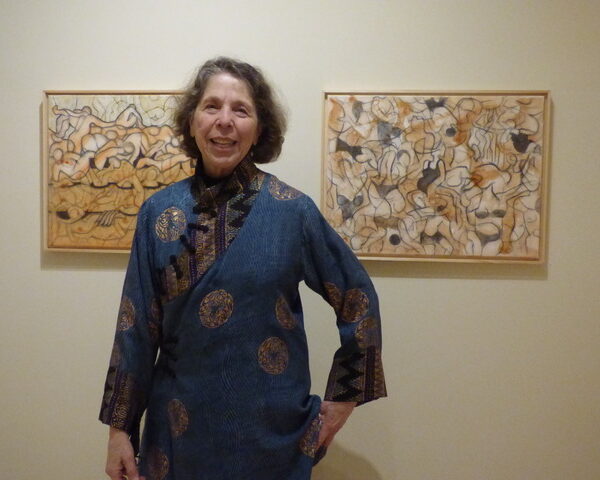 Natasha Mayers has been called "the heart and soul of activist art in Maine." She is widely known for her work supervising more than 600 school and community murals from Maine to Nicaragua. She supervised painting utility poles in her town which depict local history and were featured in Lucy Lippard's book, The Lure of the Local. For the past 35 years she has been creating parade "floats" for the local Whitefield 4th of July parade. For Natasha, the painted poles and parade floats represent art by the community, about the community, and for the community, empowering a community to portray and know itself.  This exhibit displays a broader extent of her work.
Exhibit Opening: Garry Mitchell, Andy Graham, and Natasha Mayers

March 2 2023 – 5:00 pm – 7:00 pm

Mingle with artists and art lovers, enjoy wine and cheese with museum mavens and curious minds, and celebrate with us as we unveil our newest exhibitions!