Make a generous tax deductible donation to the Maine Jewish Museum
Welcome to the Maine Jewish Museum, located in Portland's East End neighborhood. The museum is housed within the restored Etz Chaim Synagogue, a turn-of-the-century house of worship. The museum has been the venue for contemporary art exhibitions for the past six years. These exhibitions, which change every eight weeks, feature established, Jewish-connected, and Maine-connected artists. The museum also houses Jack Montgomery's photo exhibit of Holocaust survivors who settled in Maine as well as a permanent exhibition of Maine Jewish History.
---
Donations can be be completed online with a PayPal account or any major credit card
---
Buy a Brick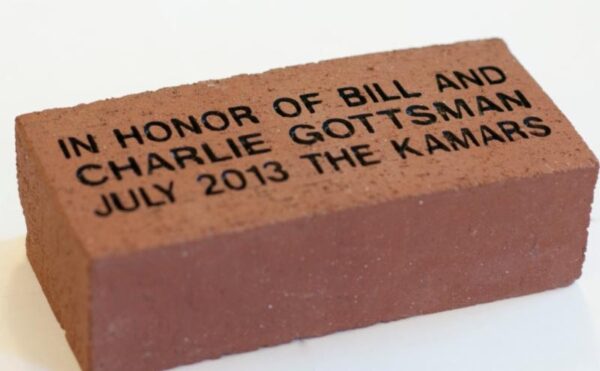 Our brick walkway, consisting of 4,000 bricks, leads from the street through our peaceful garden to the entrance of the building. The Maine Jewish Museum invites you to honor or remember special people in your life by inscribing their name(s) on one or more commemorative bricks. Funds raised will help enable the Museum to complete the final phase of renovations and make improvements that will benefit the entire community.
Dedicating a brick only costs $118 each!
You may order as many bricks as you want at this Special Price. Come to the Museum to talk in person about donating a brick, or fill out the form below to have someone contact you about your donation. Checks can be made out to: Maine Jewish Museum 276 Congress St. Portland, ME 04101. Please email Dawn LaRochelle at for more information.
Help Preserve the pathway to Maine's Jewish History, Culture, and Art for future generations by purchasing a brick for our entry walkway.
Leave a lasting legacy
honor friends or family members
memorialize someone special
celebrate a special event
Your gift of one or more engraved bricks will help the museum meet many needs, including maintenance and accessibility of the museum's historic structure.
This is a great way to make a tax-deductible donation to the Museum AND preserve your own legacy as a museum supporter for years to come.
Place your order today! 3 lines up to 21 letters and spaces per line for only $118.