Photographs by Jack Montgomery
Interviews and narratives by Steve Hochstatd
---
Alfred Kantor
November 7, 1923 – January 16, 2003
Prague, Czechoslovakia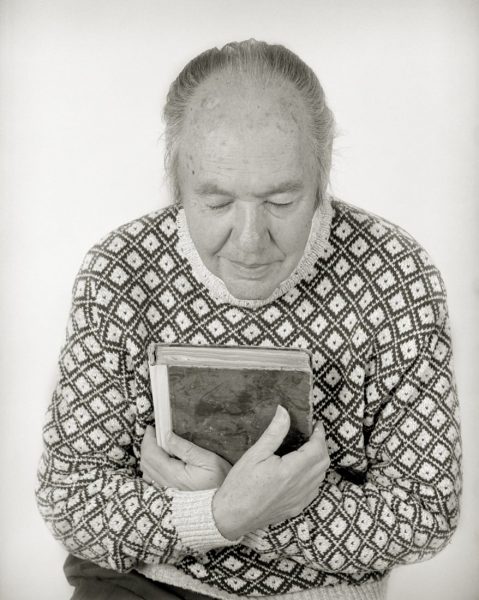 Alfred had completed the first of a two-year commercial art course at the Rotter School of Advertising when he and the other Jewish students were dismissed. His imprisonment began in Theresienstadt, continued to Auschwitz and ended in Schwarzheide where he was liberated after surviving a death march. Throughout, he sketched powerful scenes of daily life, most of which he destroyed and then re-created from memory following the war. Alfred eventually immigrated to the United States, joined the Army, and played glockenspiel in a military band. He spent the rest of his working life as a commercial artist in New York and in 1980 moved to Maine, where he became known for his depictions of the local landscape. "The Book of Alfred Kantor" was published in 1971 by McGraw-Hill and includes his 127 paintings and sketches of concentration camp life, as well as a narrative of his experiences. Alfred passed away in Yarmouth, Maine in 2003. At the time of his death he was survived by his wife, Inge; his son, Jerry, of Boston; his daughter, Monica Churchill, of Falmouth, Maine; and three grandchildren.
---
Julius Ciembroniewicz
August 2, 1929 – March 18, 2018
Silesia, Poland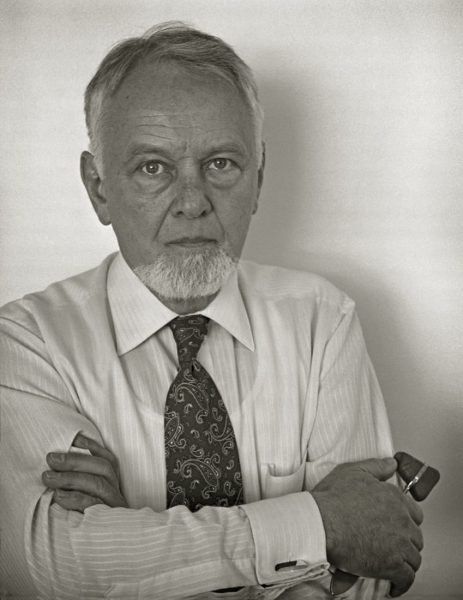 Dr. Julius Ciembroniewicz was a young teenager when the Nazis invaded Poland in 1939. Forced into a life on the run, his family was separated and he spent the war hiding in a Salvatorian monastery. Upon liberation, Julius was reunited with his mother and brother and restarted his education. Julius graduated from medical school in Poland as a physician and a neurosurgeon in 1955. In 1959, he was selected by the British Medical Counsel as one of the two "most promising young neurosurgeon" physicians in neurosurgery and received a stipend that permitted him to practice anywhere in the world. He defected to England and, soon afterwards, to the United States where he eventually settled in Maine, practicing as a neurosurgeon in Augusta, Waterville, Lewiston and Togus.
---
Charles Rotmil
October 29, 1932 –
Strasbourg, Alsace-Lorraine, France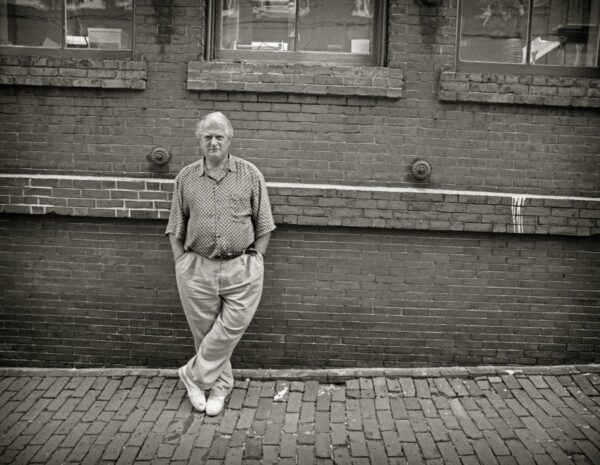 Following Adolf Hitler's nomination to chancellor, Charles and his family moved to Paris and then to Brussels. In 1938 they moved to Vienna. His father, Adi, was arrested during Kristallnacht. When he was released they moved to Marneffe, Belgium. His father was an art broker and wanted to live where he would find dealers and buyers of art. By 1940, Charles had lost both his mother and his sister in a train crash. His father was arrested and sent to Auschwitz and gassed upon arrival in 1943. Charles and his brother Bernard survived the war in hiding, sometimes together, and sometimes apart. Those who helped included Father Bruno Reynders, a monk who hid over 350 children; a farmer; and the Luyckx family, who hid Charles for over a year in Louvain, Belgium. It was a foggy dawn when Charles arrived to New York on December 11, 1946, on the Ile de France. He and Bernard stayed in Peekskill , New York with their aunt and uncle who sponsored them. Charles attended Temple University, went on to work as a photographer, painter, and filmmaker in New York City, and then moved to Maine in 1982 where he taught foreign languages to high school students. He earned a MFA degree from Goddard College in 1982. Charles has spoken to thousands of students in Maine about his experience as a Holocaust survivor.
---
Emil Landau
November 9, 1925 – August 23, 2007
Witten, Germany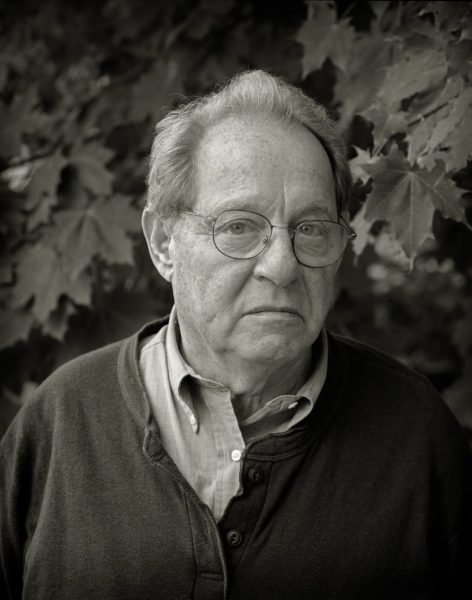 In the summer of 1942 at the age of 16, Emil was sent to Theresienstadt with his mother, father, and younger sister Helga. His father passed away from a brain tumor in 1943, but the rest of the family managed to stay together until the summer of 1944, when Emil was deported to Auschwitz. Emil remained in Auschwitz briefly, was sent on a work detail to a refinery in Czechowitz and eventually, survived a death march to Buchenwald in January of 1945. Emil reunited with his mother and sister in Bremen, Germany in 1946, and immigrated to the United States the same year. He became an expert in printing products and technologies, notably helping to pioneer the scanner. With his wife, Carolyn, he settled in Damariscotta, Maine in 1991, where he dedicated his retirement years to charitable organizations and telling his story throughout Maine. At the time of his death he was survived by his wife, Carolyn, and their son, Alex.
---
Cantor Kurt Messerschmidt
1915 – September 12, 2017
Berlin, Germany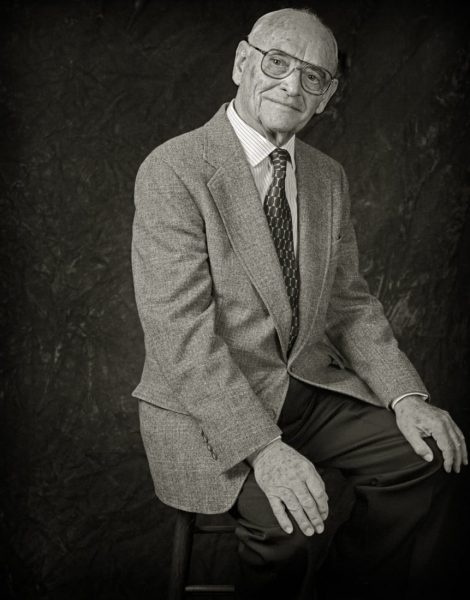 A prize student-athlete, Kurt was preparing to enter university when Hitler came to power. His dream to pursue a career as a linguist was impeded as educational opportunities disappeared for Jews. Instead, Kurt taught several subjects and utilized his musical and religious training to teach traditional Jewish music and prayers, at a Jewish school. In 1943, Kurt and his brother Heinz were deported to the Theresienstadt concentration camp. His fiancé Sonja and mother soon followed. Kurt and Sonja married in Theresienstadt in April of 1944. A few months later, Kurt and Heinz were deported to Auschwitz. They remained for one week before being deported to Golischau, where Kurt worked in the rock quarry. As the allies approached, Kurt, Heinz and the other prisoners were forced on a death march. They went to Sachsenhausen and Flossenburg, where Heinz remained, too ill to travel. In May of 1945, Kurt was liberated. Soon after, he found a note Sonja had left for him in a Munich refugee center. The couple were reunited. Heinz also survived. Kurt's mother did not. A gifted singer, Kurt worked for Radio Munich, performing opera, lieder and religious pieces as a soloist accompanied by a choir. The couple left for the United States in 1950, living in New York before moving to Portland, Maine in 1951. Kurt was the beloved cantor at Temple Beth El for 34 years and a strong supporter of the work of the HHRC. At the time of his death, he was survived by his son and daughter, four grandchildren, and four great-grandchildren.
---
Sonja Messerschmidt
1925 – October 25, 2010
Berlin, Germany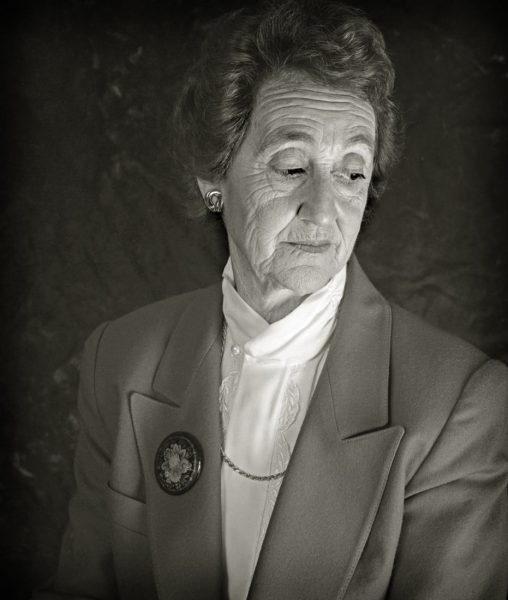 An only child, Sonja grew up in a culturally Jewish household with many extended family members living nearby. In February of 1943, her parents were arrested. Sonja went to her fiancé Kurt's apartment, where he lived with his mother and brother Heinz. She hid there until all four were deported to the Theresienstadt concentration camp in June of 1943. A gifted seamstress, Sonja sewed clothing and linens in the camp's orphanage. She and Kurt were married in Theresienstadt in April of 1944. Shortly after, Kurt and Heinz were deported to Auschwitz; Sonja and her mother-in-law volunteered to follow, but only Sonja was permitted to go. She remained in Auschwitz for less than two weeks before being deported to work forced labor in Freiberg in Saxony. As the Americans drew closer, Sonja was transported by cattle car to Matthausen in Austria. There, she was liberated. She headed towards Berlin, stopping briefly at a Munich refugee center where she posted a note for Kurt on a bulletin board. Kurt miraculously found the note. The two were reunited in Bielefeld, Germany. Sonja learned her parents had been killed. In 1950, they left for the United States, living in New York before moving to Portland, Maine in 1951. Sonja was an important figure in Portland's Jewish community, became the head of alterations at the women's clothing store Ward Brothers, and was a strong supporter of the HHRC. At the time of her death, Sonja was survived by her husband, son and daughter, four grandchildren, and four great-grandchildren.
---
Julia Skalina
February 19, 1925 – December 13, 2010
Tornala, Slovakia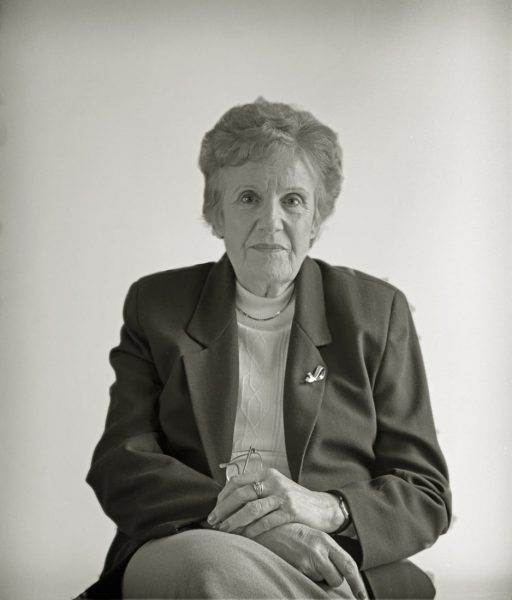 Julia was only 13 when Hungary annexed southern Slovakia and her happy childhood in a democratic country ended. Her brother, George, was conscripted into a Jewish labor unit for the army and was shot to death in April 1945, a month before the liberation, when he wandered out of the barracks in a fever delirium. In April 1944, the street with Julia's family home became the Jewish ghetto and Julia's father, Emil, was interrogated and beaten repeatedly eventually taking his own life, becoming the first death from her small town. Soon after, Julia and her mother, Erzsebet, were deported to Mishkoltz, a larger town nearby where they waited for three days before being transported to Auschwitz. During selections, Julia was separated from her mother, who was murdered in the gas chambers. Julia remained in Auschwitz for 9 weeks before being transferred to Allendorf concentration camp, where she built bombs for the Nazis. She was liberated in March of 1945. Julia married Koloman Skalina, an officer in the Czechoslovakian army, in May of 1946 and had a son, Andre. Julia and her family immigrated to Canada from Czechoslovakia in 1968 after the Eastern bloc invasion. From Canada they continued on to Cleveland, Ohio and eventually made their way to Portland, Maine. At the time of Julia's death, she was survived by her son; daughter-in-law, Daniela; and granddaughters, Nicole and Karin.
---
Tama Fineberg
May 1, 1937 –
Milinev, Poland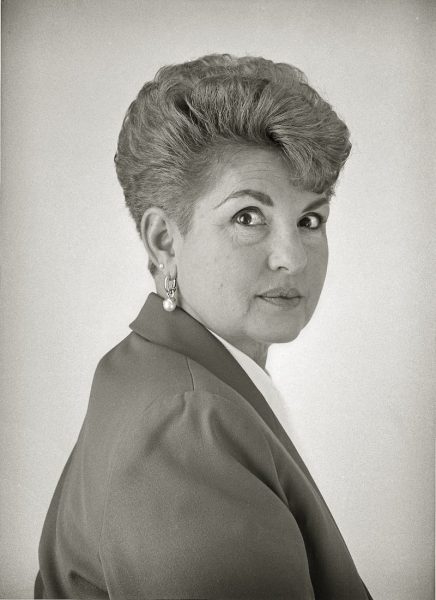 The youngest of six, Tama was raised in an Orthodox Jewish home. Tama's father Leib was an officer in the Russian army and a skilled carpenter; he built the family's home and made a hiding place in a hutch located in the house. After the war broke out, Tama's neighborhood was made into a ghetto. One evening, the Nazis broke into Tama's home, took her father, and shot him. Soon after, the Nazis began to liquidate the ghetto. Tama, her mother Rachel and older sister Mala avoided deportation by hiding in the hutch. They escaped from the ghetto, and somehow Mala got separated. Tama and her mother tried to find her, but they kept missing one another. Eventually, Mala lost hope and gave herself up to the Nazis. Tama and her mother ran and hid for two years, finding refuge in a cemetery, on farms, and for several months in a hole in the ground in the woods. By the end of the war, Tama had lost her five siblings and father. She and her mother were placed in a DP camp until they were able to get to the United States, where they had relatives. They arrived to New York by boat in October of 1949 and continued by train to Portland, Maine. In 1955 Tama married native Mainer, Abe Fineberg. They had two children and four grandchildren.
---
Gerda Schild Haas
November 23, 1922 –
Ansbach, Germany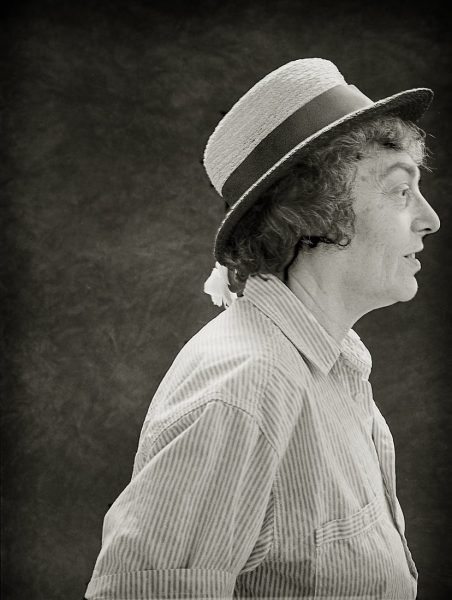 The youngest of two daughters, Gerda lived with her sister Elfriede, parents, an unmarried aunt and grandmother. Following Kristallnacht, Gerda's family was forced to sell their home to the Nazis, though they never received payment. The family went to Munich. Gerda's father escaped to England, and tried, unsuccessfully, to secure passage for his family. Gerda's aunt passed away and she and her sister Elfriede attended separate nursing schools. Eventually, Gerda, Elfriede and their mother were deported, separately. Gerda arrived to Theresienstadt in 1943, remaining until 1945 when the opportunity arose to leave on a transport to Switzerland. Gerda stayed in Switzerland until the end of the war. She learned both her sister and mother had been murdered, and that her grandmother had died. Through the Red Cross, she learned her father survived and was living in New York. He brought Gerda to the United States in 1946 where she met and married Dr. Rudolph Haas. The two came to Maine, had four children and Gerda graduated from Bates College in 1971, where she worked as a librarian for many years. In 1985, she founded the Holocaust and Human Rights Center of Maine. She shared her experiences with many students statewide before moving to Minneapolis with her husband in 2002 to be near one of their daughters. Dr. Rudolph Haas passed away in 2006.
---
Manfred Kelman
October 20, 1928-February 7, 2004
Bremen, Germany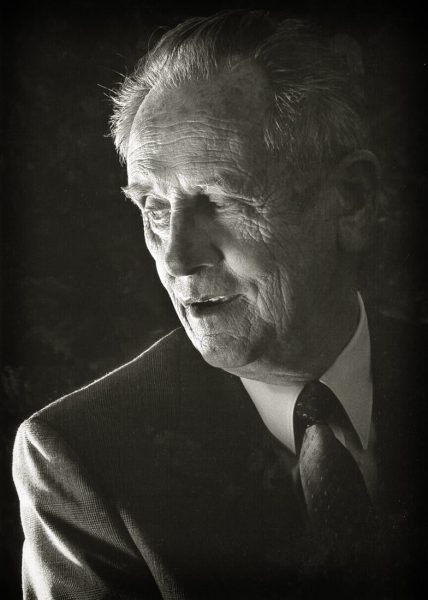 Colonel Manfred Kelman was the son of Solomon, a Jewish tailor, and his wife Hanni. Although Hanni converted from Lutheranism to Judaism, Colonel Kelman was still considered a "Mischling," or of "mixed race." During Kristallnacht in 1938, his father was arrested and sent to the Warsaw ghetto until August of 1939. Solomon returned home, but was arrested again following the start of the war. He was sent to Buchenwald, where he died in 1940. Colonel Kelman continued his schooling and worked in a soda factory corking bottles until 1944, at which time he was deported to Theresienstadt. He worked 12-hour shifts in the carpenter shop, bakery and on a farm among other labor details, until the camp was liberated by the Soviet Army on May 8, 1945. Following liberation, Colonel Kelman was reunited with his mother. Together they immigrated to the US in August of 1946. Colonel Kelman worked as a butcher for 13 months before enlisting in the Army. He served for 36 years, was a master parachutist, and rose to the position of full Colonel. Colonel Kelman's last assignment was to the Maine National Guard, after which he and his wife retired to Gardiner. He lectured extensively for the HHRC in schools throughout Maine. Colonel Kelman passed away in 2004. At the time of his death, he was survived by his wife Janice, 7 children, and 9 grandchildren.
---
Alan Wainberg
1937-
Zelechow, Poland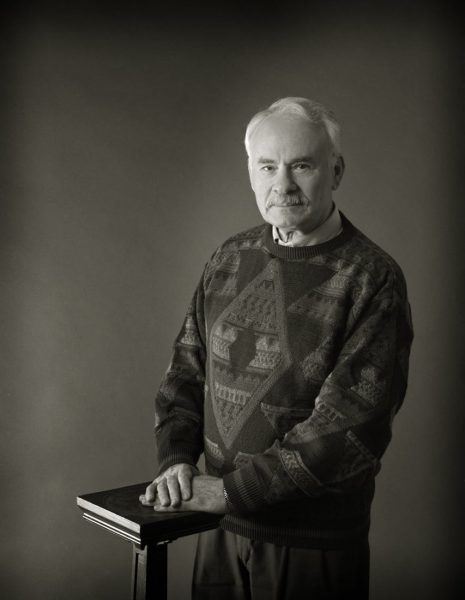 Alan was only a couple of years old when the Nazi's occupied his hometown of Zelechow and turned it into a ghetto.  Alan's parents arranged hiding spots; one in a relative's attic and two with farmers, non-Jewish friends whose last names were Sokol and Turek. When the Nazis began expelling Jews from Zelechow, Alan, his brother Solomon and mother hid in the attic while his father and sisters, Sara and Rivka, went to the Turek's. Alan's hiding place was exposed. The three ran to the Sokol's farm and for two years Alan, his parents, and brother hid in a large hole underground on the Sokol's farm while his sisters, aunts and uncles hid in another hole on the Turek's farm. In the spring of 1944, they were exposed again. Members of the AK, a Polish underground unit of thugs, arrived as Alan's sister Rivka and Aunt Tertza were coming to visit. The AK murdered both. Sokol was killed for harboring Jews. For six weeks, the surviving family members traveled by night, hiding in fields during the day. In the summer of 1944 they returned to Zelechow and were liberated. Of the 13,000 Jews from the ghetto, 56 survived; Alan, Solomon and Sara were the only children. In 1945, Alan's younger brother Bernard was born. Eventually, they all moved to Florida. Alan received a graduate degree in engineering, married, and worked nationwide in the shoe industry, accepting a job with Bass shoes in Maine in 1984. He remained in Maine until 1991, returned briefly in 2002, then retired to Florida that same year. Alan had three children and two grandchildren.
---
Jerry Slivka
July 11, 1915 – January 10, 2013
Povursk, Ukraine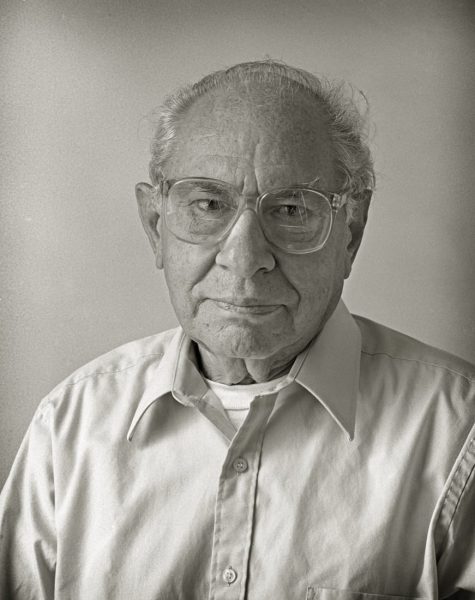 Born during WWI, Jerry's home village in the Ukraine was destroyed. They moved to the Jewish section of another town nearby named Povursk. When Hitler came to power, Jerry was out of school and decided to move to Lodz, Poland. He worked making sweaters and then returned to Povursk in 1937. Four years later, Jerry was drafted into the Soviet army. During his time of service, he lost contact with his family. In 1943, Jerry was sent to a work camp in Siberia where he remained until the end of the war. At that time, the Soviet Union had an agreement that those who were Polish citizens prior to 1939 could go back to Poland. Jerry qualified, submitted his application, and a year later returned to Poland. He learned that his parents, sister and one brother were killed. Jerry was able to find his surviving brother and the two traveled to Italy before arriving to the US in 1948. Soon after, he met and married his wife Rochelle. The couple moved to Maine and helped found the Holocaust and Human Rights Center of Maine. At the time of his death, he was survived by two daughters, six grandchildren, three great-grandchildren and numerous nieces and nephews.
---
Rochelle Slivka
April 18, 1922 – April 3, 2005
Vilna, Poland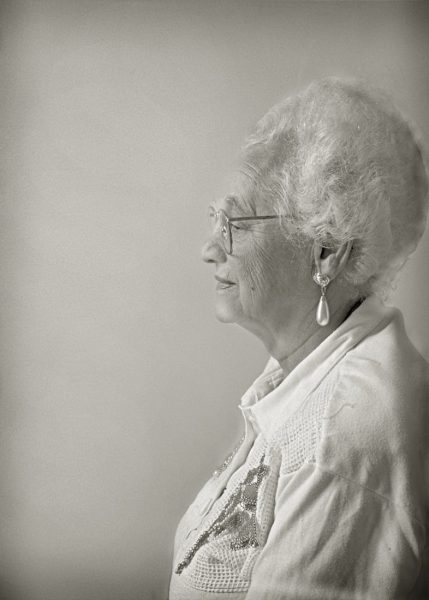 Rochelle was raised in a traditional Jewish household with her parents and sister, Sarah. In 1941, the Germans invaded Vilna and in the fall, made the poor section of the town into a ghetto. Rochelle's mother was ill, and passed away in the hospital. Her father worked for the Jewish Council and was able to prolong the deportation of his family until 1943, when the ghetto was liquidated. Rochelle's father was sent to a concentration camp in Estonia, where he was killed. She and Sarah were sent to a concentration camp near Riga. They remained for a year and were then sent to Stutthof, a larger camp, with worse sanitary conditions and harsher guards. A year later, the Nazis liquidated Stutthof, and the prisoners were sent on a 6-week death march. Of the 5,000 women who began the march, Rochelle and Sarah were among the 250 who survived. Following liberation, Rochelle and her sister were parted when Sarah returned to Vilna, then part of Lithuania, while Rochelle remained in Germany. The border between the two countries was closed, and the sisters were separated until 1963. Rochelle found relatives in the US and arrived to Boston in May of 1948. Soon after, she met and married her husband Jerry. The couple moved to Maine where Rochelle spent many years sharing her story. At the time of her death, she was survived by her husband, two daughters, six grandchildren and numerous nieces and nephews.
---
Walter Ziffer
1927 –
Cesky Tesin, Czechoslovakia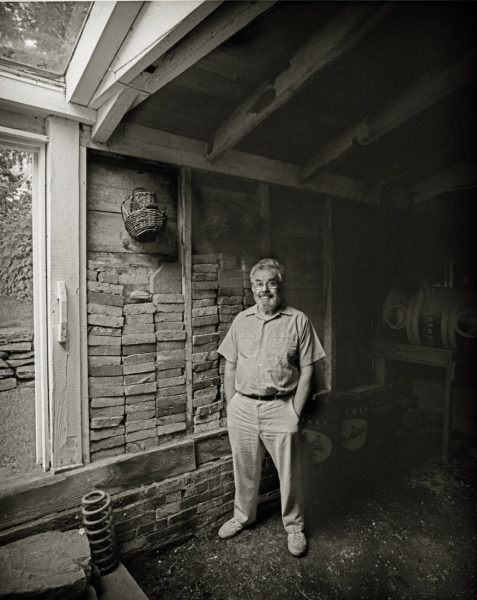 Walter grew up in a Jewish family in Cesky Tesin, Czechoslovakia. In 1938, Walter's town was annexed by Poland. Attending Polish schools, he experienced anti-Semitism. Then the Nazis invaded Czechoslovakia, Walter's family was evicted from their apartment, and after three more evictions ended up in a ghetto. In June 1942 the town's Jews were deported and most were murdered at Auschwitz. Walter, age fourteen, was sent to the forced-labor camp Sakrau and from there to six other camps. He was liberated in May of 1945. Following liberation, Walter learned that his parents and sister had survived and they were reunited. They returned home where Walter trained to be an auto mechanic. In 1947, because of Communism's threat, he left for France hoping to get from there to America where an uncle resided. He arrived in Nashville, Tennessee in 1948, finished high school and attended Vanderbilt University. After graduation, he became an engineer. and six years later attended Oberlin College where he studied theology and subsequently taught. His teaching career took him to France where he earned a PhD, Belgium and back to the USA.  Walter taught in Maine at the Bangor Theological Seminary, lived for five years in Nova Scotia, Canada and then settled in Weaverville, North Carolina. He has authored many articles and three books.
---
Judith Magyar Isaacson
July 3, 1925 – November 10, 2015
Kaposvár, Hungary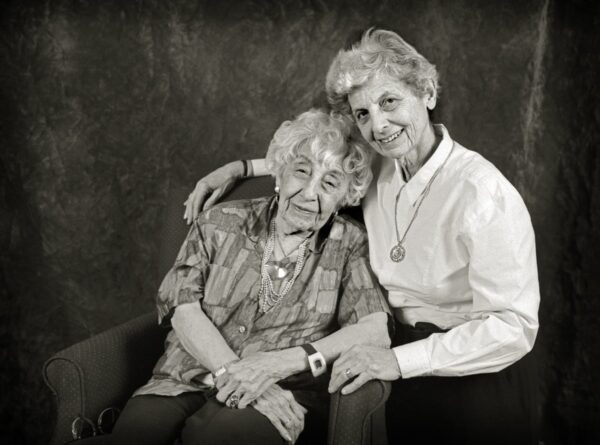 Judith, known to her friends and family by her Hungarian diminutive, Jutka, had just turned 19 when she, her mother Rose and Aunt Magda were deported to Auschwitz along with 500,000 Hungarian Jews. The three remained in the extermination camp for one month and were then sent to work as slave laborers in an underground munitions factory in Hessisch Lichtenau, Germany. In April of 1945, they escaped a transport to a death camp. Luckily, they were in an American zone. A month later Jutka met Lewiston native Irving Isaacson, who was serving as a captain in the US Army and Office of Strategic Services, the predecessor of the CIA. The two moved to Auburn following the war and raised three children. Once her youngest son began kindergarten, Jutka returned to school and earned a degree in mathematics from Bates College. She went on to earn her master's degree from Bowdoin, taught math at Lewiston High School, and became the first computer science teacher at Bates. She was promoted from the faculty to Dean of Women and then Dean of Students. Jutka dedicated the next chapter of her working life to writing her memoir, "Seed of Sarah" and serving on the speaker's bureau for the Holocaust and Human Rights Center of Maine, sharing her story in schools throughout the state. Her memoir has been used in schools statewide for many years. At the time of her death, Jutka was survived by her husband, three children, 8 grandchildren, and 1 great-grandchild.
---
Rose Magyar
September 22, 1901 – March 6, 1999
Kaposvár, Hungary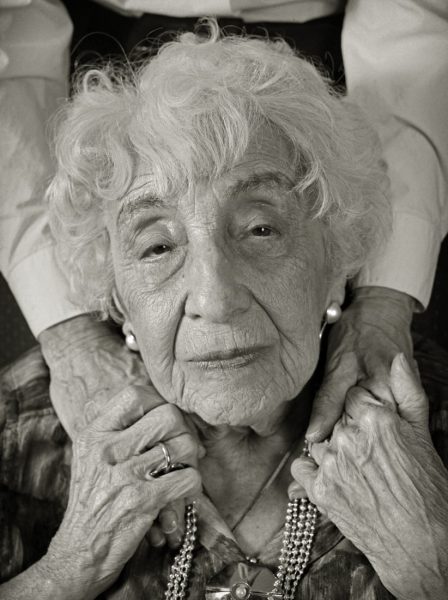 Rose Vago Magyar was born in 1901 in Kaposvár, Hungary. In 1925 she married Jena Magyar, whom she adored. Their one child, Judith Magyar, was born in 1925, following the first World War and the Hungarian Revolution of 1918, a time when very few children were born. In 1942, her husband was shipped to the Russian front as a slave laborer. He died in a German concentration camp in April of 1945, just before the allies liberated the camp. Rose was deported to Auschwitz in June 1944 with her daughter and sister and then to Hessisch Lichtenau, an underground munitions factory in Germany. She came to America, following her daughter who had married Irving Isaacson. While living with the Isaacson family in Auburn, she founded the Roma Gift shop and ran it successfully on Lisbon Street in Lewiston until she retired in the 1960's. She was a vivid, expressive Hungarian woman who wrote poetry and took up painting and sculpture. Like her daughter, she was committed to telling the story of the Holocaust.