sign up for our mailing list
The Nominating Committee of the Maine Jewish Hall of Fame Announces new class of Hall of Fame Inductees to be enshrined May 21st 2023.
Current Members of the Maine Jewish Hall of Fame as of 2022
Presented by Dorothy Suzi Osher in Memory of Alfred Osher
– Joel and Linda Abromson-Portland
– Jim Abrahamson– Portland
– The Adelman family (including Hiram and Katherine, Milton and Gloria, Yale and Mary and Jack and Elizabeth Mazer) -Aroostook County
Dorothy and Harold Alfond-Waterville
– Dr Albert Aranson-Portland
– David Astor* — Portland
– Rabbi Gary Berenson- Cape Elizabeth
– The Bernstein Family ( including Israel and Rebecca, Selma and Louis, and Sumner and Rosalyne) -Portland
– Judge Morton Brody-Waterville
– Sam L Cohen-Biddeford
– Lawrence & Kay Cutler – Bangor, ME
– Julius (Yudy) & Frances Elowitch – Portland
– Sidney Epstein-Bangor
– Rabbi Tuvia Ben Shmuel Yosef (Donald Gellers)* – Eastport
– Al Glickman and Judy Glickman Lauder-PortlandNorman Godfrey* – Portland
– Jerry and Susan* Goldberg— Portland
– Gerda Schild Haas-Lewiston
– Abraham and Fannie Levey*—Portland
– George I Lewis* – Portland
– Bernard Lown-Lewiston
– Philip Lown-Lewiston
– Peter and Paula Lunder– Waterville/Scarborough
– Judith Magyar and Irving Isaacson-Lewiston
– Cantor Kurt Messerschmidt-Portland
– The Minsky Family ( Including Meyer and Bess, Leonard and Renee and Norman) -Old Town
– Harold and Millie Nelson-Falmouth
– Kenny and Mary Nelson-Falmouth
– Leonard and Merle Nelson– Cumberland Foreside
– Louise Nevelson-Rockland
– The Osher Family (including Harold and Peggy, Bernard and Barbro, Alfred and Suzi, and Harold and – Marion Sandler)-Portland
– Nathan Povich-Bath
– Roxanne Quimby-Schoodic
– Benjamin Stern-Biddeford
– Rabbi Harry Z Sky-Portland
– Nancy and Charlie Shuman-Augusta
– Jack Spiegel-Portland
– The Unobskey Family (including Joseph and Sarah and sons William, Arthur, and Charles) – Calais
– Rita Willis – Portland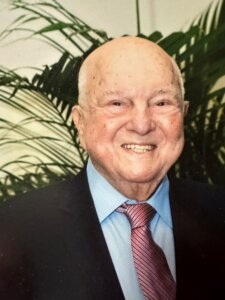 Our Deepest condolences to the family of HOF inductee Jerry Fineberg. May his memory be a blessing.