sign up for our mailing list
Program
An Artist Talk With Photographer Tonee Harber
Wednesday – June 16 2021 – 7 pm
Tonee Harbert's work considers human intervention on the landscape. This developing series from Tonee's year-long residency at the Roswell Art Center in New Mexico invokes history and interpretation by looking at what remains from scenarios that once held meaning or utility. Harbert grew up in Oregon, and has lived most of his life in Maine. His photography has been exhibited at the Corcoran Gallery, Portland Museum of Art, Farnsworth Art Museum, Danforth Museum of Art, ICA at Maine College of Art, and the Center for Maine Contemporary Art. He's been awarded a New England Emmy award, and his work has been featured on CBS Sunday Morning, and in books and motion pictures. He is currently based in Roswell, NM.
---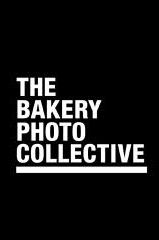 The Bakery Photo Collective is 501-c3 not-for-profit digital and analog photofinishing facility dedicated to persevering the art
of photography. Their mission is to provide state of the art resources to the public and their members to assist in creating art, honing skills and inspiring others.
---
Photograph: Untitled (Forest Fire) Tonee Harbert